"Cash is king," they say. However, it is rare we as translators get paid in cash, because we work in the internet translation market. Here are some payment methods for your translation work:
1. Check
2. Wire transfer
3. PayPal
There are pros and cons for all three methods. You should choose a method that is right for you and preferably one with low transaction costs.
1. Check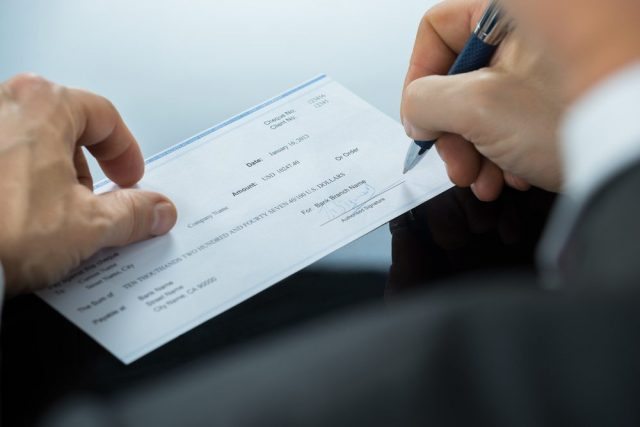 This method is usually used between parties residing in the same country. Each page in a checkbook becomes valuable when it is signed and addressed to someone. The check can be cashed only by the person the check is addressed to (that is, the name that follows "payable to"). When a check is deposited at a bank, it will be cashed in a few days. I often use this method with Canadian and US clients. There are no costs involved. However, I do have to go to the bank to deposit the check, which can be a nuisance.
2. Wire transfer

Payments can be wire transferred when the amount is large. However, there is a transfer fee that ranges from 20 to 50 dollars. Sometimes the agency pays the fee, or they may deduct the fee before sending the payment. You should ask your bank to print out a document containing all the information you need to receive a wire transfer. Scan this document and save it as a PDF file and keep it with you for when you need to provide this information to clients. This method takes time to set up but can be be a good option for regular clients who provide a large amount of work each month.
3. PayPal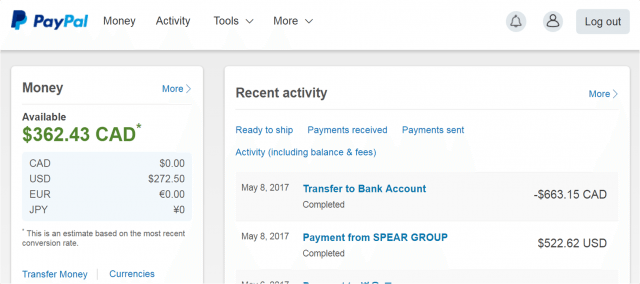 PayPal is probably the leading online payment system for translators. PayPal transfers credit rather than actual money. Money is transferred only when you move the credit accrued in your PayPal account to your bank account, but not before then. It takes about four days for the amount to reach my bank account. This method is quite convenient and safe, but there is an almost 4% fee that is deducted from the amount you transfer. The fee seems to become less as the amount gets larger, but I still feel like I'm losing money every time I receive an amount from my PayPal account. Why should PayPal get some of my hard-earned money without having to do anything? Sure, PayPal employees worked hard to create the system, and there's not much I can do as online payments have become the general trend, but I still wish that the fees could be reduced.
You can easily make a PayPal account. Simply follow the instructions provided at www.paypal.com. It takes a few days to connect your PayPal account to your bank account. The account is free to make and maintain. In my case, when the amount exceeds 500 dollars, I request a wire transfer, and when the amount is below 500 dollars, I request a PayPal transfer. You should set a similar rule for yourself after you find out what your bank's transfer fees are and compare them to PayPal's fees.
If you want to read more on how to be a better and proficient translator, check out posts in the How to Become a Translator category.