I took some photos during my walk the other day. This is the usual route I take on my strolls. If life is a journey, the road I take on these promenades is a great metaphor for life. Happiness comes from the conversations and love we share with our companions on our journey, very similar to what I experience on these roads.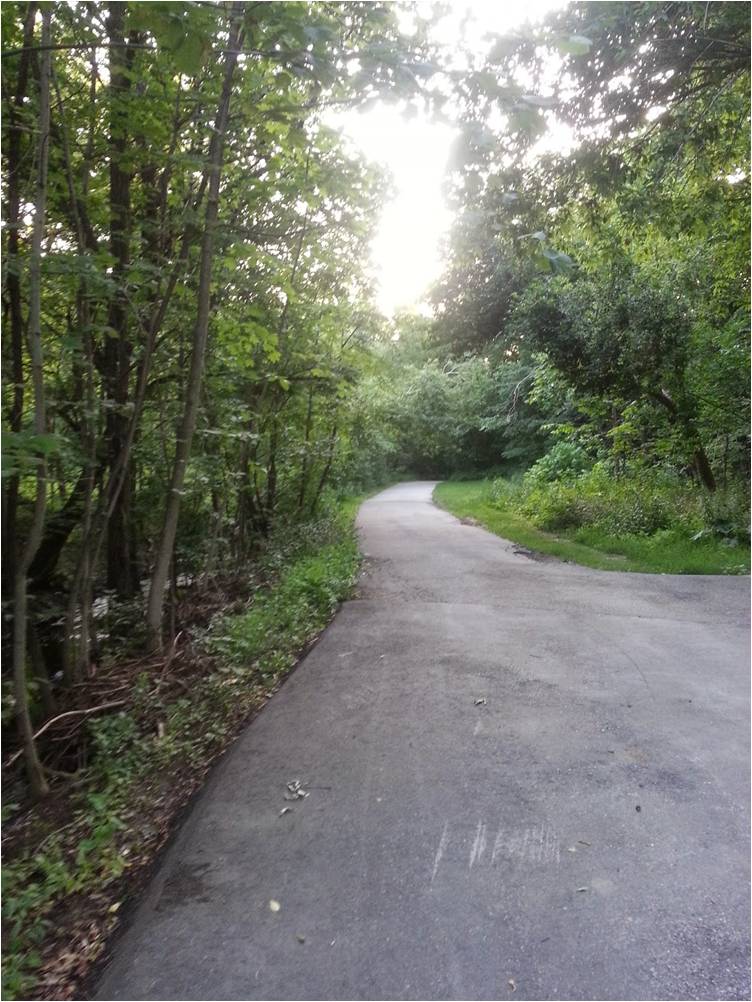 Once I walk past my building and head out for my stroll, that same familiar route greets me like an old friend…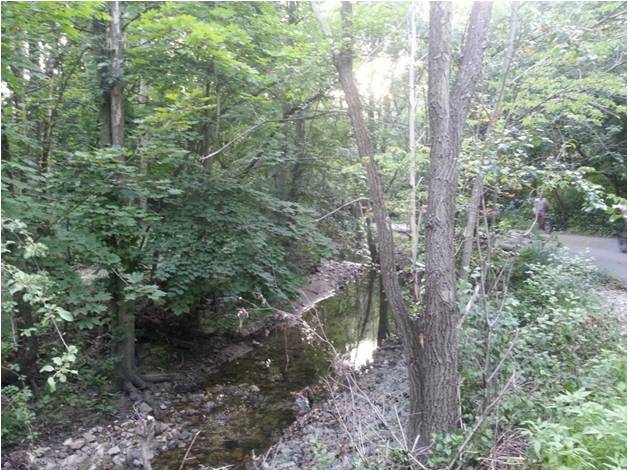 It looks a little dry here because it hasn't rained in a while, but sometimes I can catch a glimpse of a pair of ducks fly over and rest here.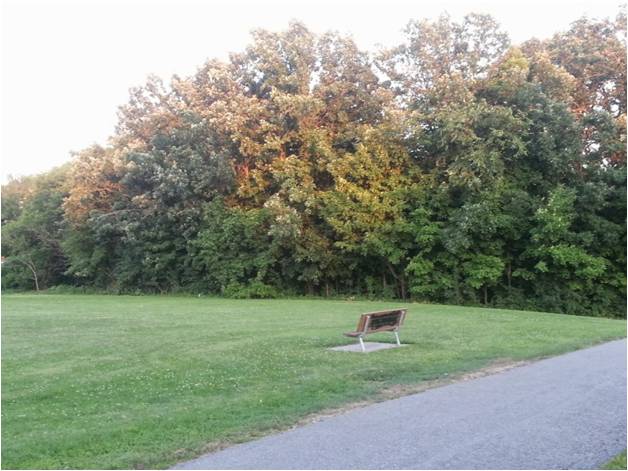 What I really wanted to capture here is an image of the sunset painting the leaves in different colors. Unfortunately, my camera automatically adjusted the light, so it just looks like some of the leaves have turned yellow and orange. (I'm not much of a photographer.) The world looks vastly different as light changes—I often quietly ponder about this and other truths on my walks.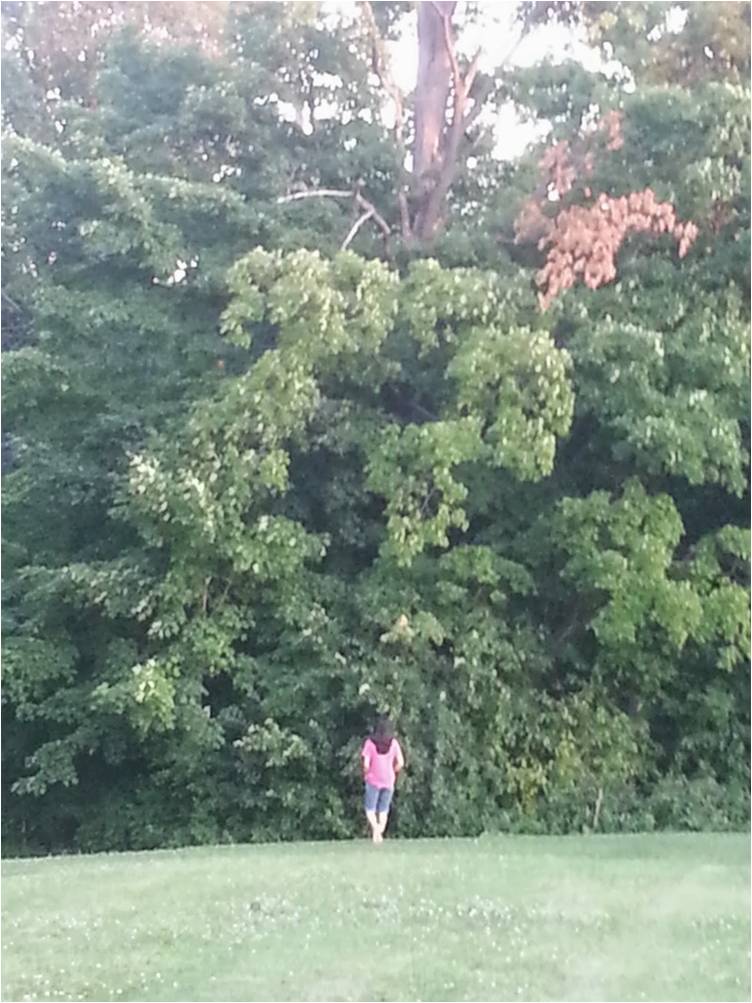 The woman in the pink shirt is my wife of 24 years. She likes plants more than she likes me. :D I don't know what she was looking at, but I secretly took a photo of her.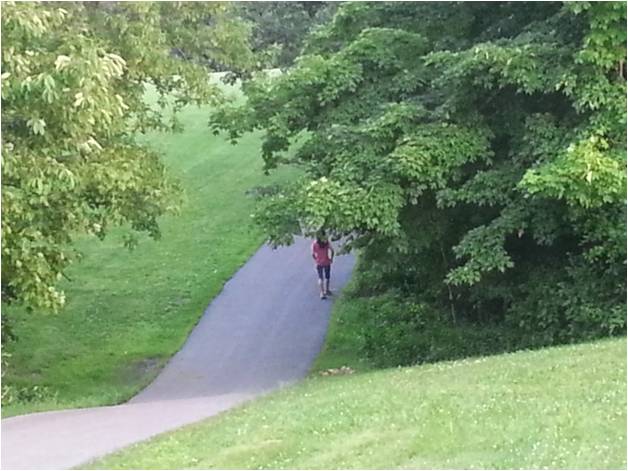 The ups and downs of life. The woman who has been with me throughout all the good and bad times is walking uphill.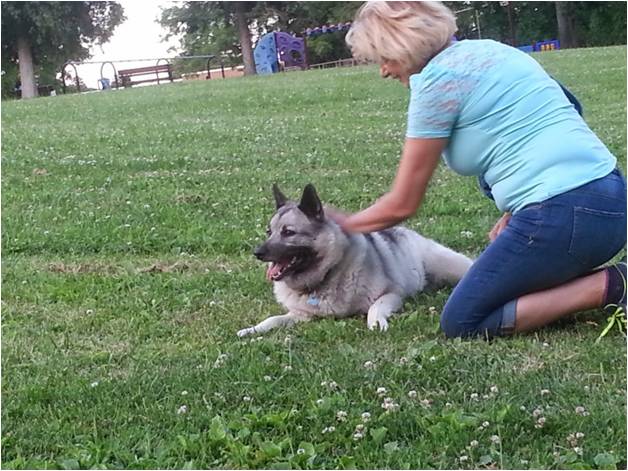 This is Lola. Lola is a chubby puppy, always brimming with playfulness. I meet her sometimes on my walks. Lola loves her owner, and her puppy eyes fill will love and affection when she looks up at her.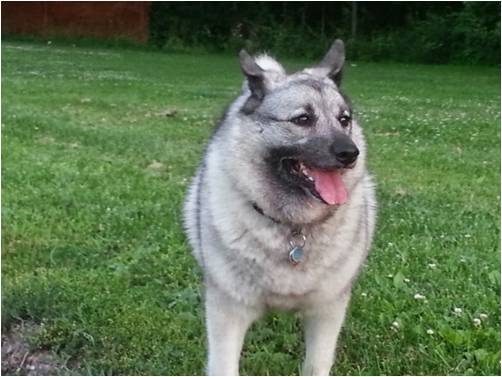 Lola finally posed for me after I pleaded with her, but her expression says, "Hurry up and take the photo! I have to get back to my owner!"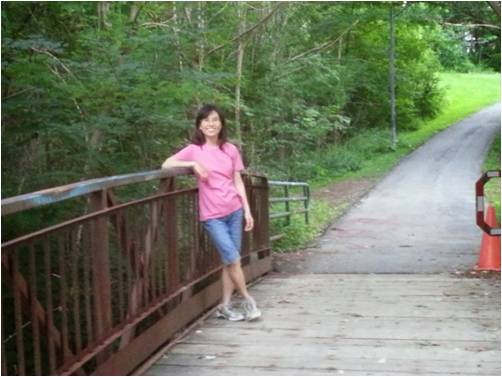 My wife, posing for me. I think she knew I was in the mood to take pictures when I brought my phone along.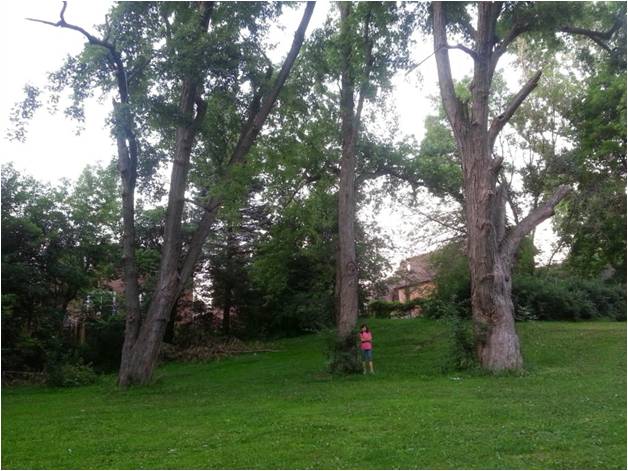 How long must a tree live to grow that tall? They soared through the sky, supported by their strong trunks. Lush leaves adorned their branches. There were no signs of the harsh winter that had passed.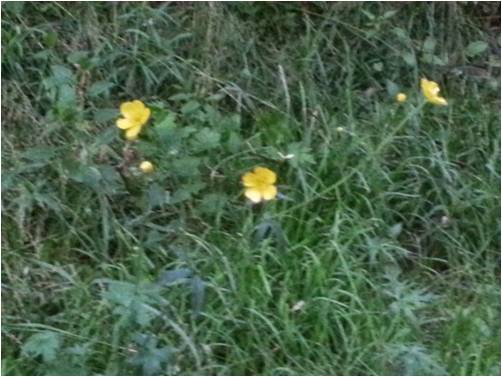 How did these unknown flowers come to be in such a shape? What elements were used within that sooty soil to produce such a bright yellow shade? They just kept smiling without answering my questions. My photography skills did not allow me to fully capture their beauty. Sorry, little flowers…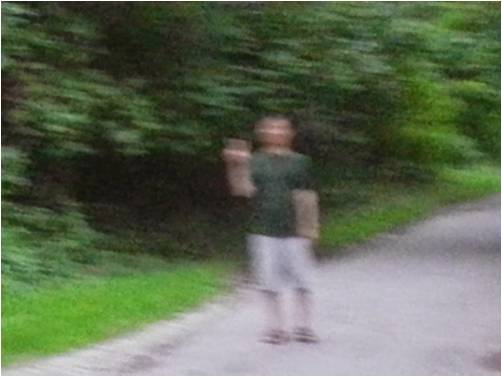 As you can see, my wife's not much of a photographer either. This was the only time during our walk that I asked her to take a photo of me, and I found this when I opened up my phone at home. Well, I'm not much of a flower, so maybe it's better for you that this photo turned out blurry!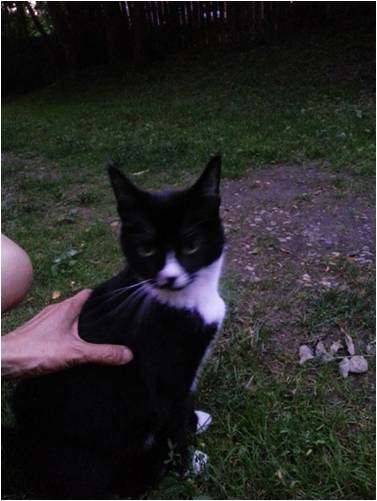 Our neighbor's cat, Molson, is the first and last enjoyment on our walks.
I've known Molson for four years already. If I call her as I pass by, she jumps down from the second floor even though she was sleeping. She comes down, but she doesn't do much when we meet. When I pet her, she purrs and brushes up against me. After just a few minutes of this, she's already gone.
Molson is an elegant lady—she doesn't try to follow me. If she sees me again the next day, she comes over, stretching (Molson usually spends her time napping…).
It got quite dark already at the end of my walk.
I don't know for sure if my walk really is great metaphor for life. All I know is that I hope I can experience the same good conversations with friends and the tranquility of nature in life, too.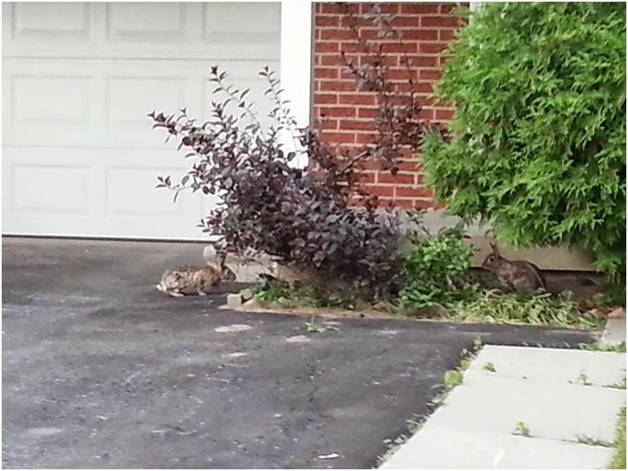 I didn't take this photo that day on my walk, but sometimes I see mountain rabbits in my neighborhood. Well, there are no mountains, so it's not quite right to call them 'mountain rabbits', but they live in the woods. It seems like the two of them have come to explore our neighborhood. I sometimes think that they want to talk to me, so I start talking to them. (They say St. Francis of Assisi talked with animals. Who knows? Maybe animals will talk to me…). At first they seem to be listening a little, but then suddenly dart off without a word. And in the middle of my sentence, too… Maybe what I say isn't all that interesting, as my children tell me.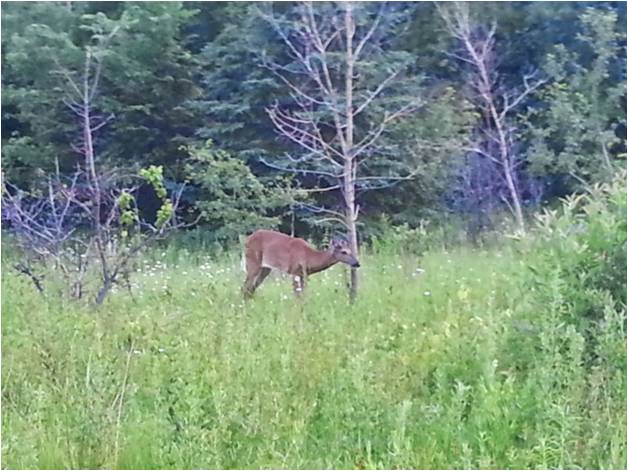 This is a rare scene that I come across—only once or twice a year. Usually there's only one of them, but once I saw one with its baby. If I'm lucky enough to see deer on my walk, I feel happy all day. I wish they would visit more often, but they are such exceptional guests.
This ends my stroll!